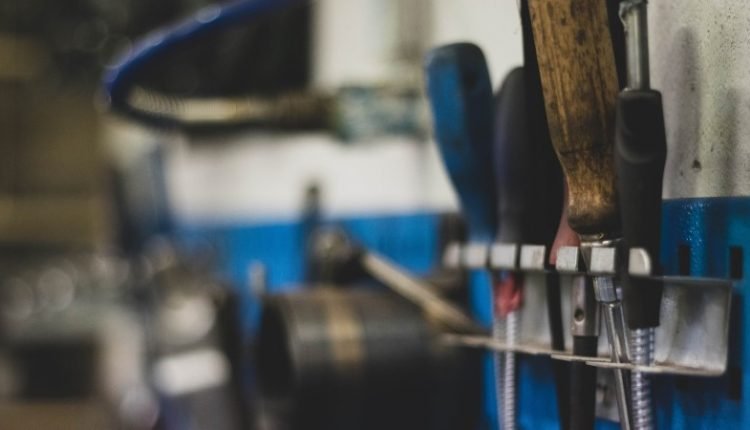 What Does Handyman Insurance Cover?
Handyman insurance is the name given to the collection of insurances designed to help protect handymen from the risks they might face on any given day at work. There's no such thing as a 'standard' handyman insurance policy, as each handyman will build a policy to suit their needs. Here are a few of the coverages that a handyman might consider including in his policy:
Public Liability: Financial coverage if you accidentally injure a third party (a member of the public, customer, etc.) or cause property damage.
Employers' Liability: A legal requirement in the UK for anybody employing staff covers you in the event an employee becomes injured or unwell and believes you're at fault.
Tools and Equipment: Protection if your tools and equipment are stolen, lost or accidentally damaged
Personal Accident: Compensation for any lost wages due to an injury or illness that prevents you from working.
Commercial Vehicle: Insures your vehicle for the additional risks of driving to support your business, such as driving to unfamiliar locations and spending long hours behind the wheel. Comes in the same three levels as traditional vehicle insurance: Third Party Only, Third Party, Fire and Theft and Comprehensive.
You should, of course, pick the policies that make the most sense for you, but holding these 5 coverages should cover you from most of the risks you're likely to face regularly. If you'd like to know more about any of these coverages, as well as a breakdown of costs and tips on how to get discounts, check out the handyman insurance guide by NimbleFins.
Handyman business insurance
It's important to make sure you select the best insurance to protect your business as a handyman. To start with, if you've got any staff on the books, you'll definitely need employers' liability (a legal requirement for any company that hires staff in the UK) to start with. From there, public liability is considered a must-have by many in the industry, and most of your clients will want to see proof of your policy before they even consider hiring your company.
Tools and equipment cover can help protect your business if you own any gear that you'd struggle to operate without. Consider the implications on your customers if your tools were stolen or lost – would you be able to quickly and cost-effectively source a replacement to ensure there wasn't a negative impact on your customers? Personal accident is a great way to protect you and your employees if they become unwell or are hurt and unable to work. It'll also help you attract the best local talent – 95% of the UK's handymen report not having any form of health benefits.
And finally, if you're using a vehicle to support your business, perhaps carrying your tools from customer to customer, then you'll need commercial vehicle cover (or business use at the very least). It'll protect your vehicle from the extra risks business-use driving exposes you to, such as driving to new and unfamiliar destinations. Keep in mind that driving without the correct insurance is illegal in the UK, so you'll want to have this sorted ahead of time.
Handyman public liability
Public liability for handymen is designed to protect you in the event that a third-party (another business, member of the public, customer, etc.) incurs property damage or injury as a result of your work. It's often sold with product liability, which will cover you if there's an issue with a product you supply/sell to your customers.
Injury example: A customer trips over your toolbox, which you've left in their hallway. They can't work for 2 weeks, and so sue you to recover their lost wages.
Property Damage example: While working on a customer's fridge, you damage the door to the fridge, and it needs to be replaced. Your customer sues you to cover the costs.
Product Liability example: You've installed a new TV bracket for a customer. After a few days, the bracket fails, and the TV crashes to the ground, breaking it. Your customer sues you to cover the costs of repairing the floor and replacing the TV.
Self-employed handyman insurance
As a self-employed handyman, you'll likely want to consider many of the same insurance coverages you would as the owner of a larger business. Public liability, product liability, commercial vehicle and tools and equipment cover are all equally valuable to you whether you're operating by yourself or as part of a larger business.
You should especially consider a form of personal accident coverage, though. Being self-employed means you don't have the same income assurance you'd have while being the employee of a larger firm, so consider what would happen if you were unable to work for an extended period of time and the potential impact on your monthly outgoings (bills, mortgage, etc.). If you're not sure how you'd be able to cover the costs, then you should absolutely consider insuring yourself properly.
How much does handyman insurance cost?
According to a recent survey of the market, £2M of handyman public liability cover will set you back around £75 annually. A more well-rounded policy, including personal injury protection and £2,000 of tool coverage, would cost you closer to £230 per year. Higher limits of insurance will ramp up the price, and, of course, rates will vary from business to business depending on many factors.
If you're going to bring anyone on board during the year, perhaps to help with a work or help alleviate the workload you're carrying, you'll need to remember your employers' liability cover. Growing your business doesn't come cheaply – adding an employee to the insurance policy mentioned above (£2M public liability, personal accident, £2,000 tools cover) increases the cost to just shy of £620 for the year for a sample handyman.