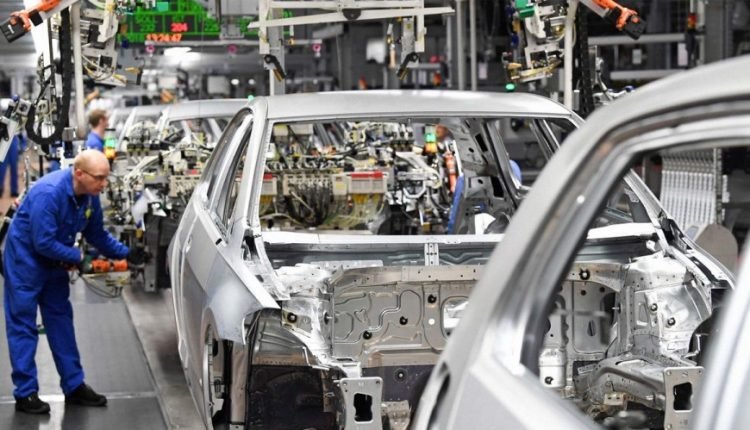 German automakers such as Volkswagen and Mercedes-Benz will resume production next week, in line with the easing of the lockdown in Germany and other European countries.
Germany will reopen some stores from next week, Chancellor Angela Merkel promised. Children from eastern neighbours can also go back to school from the beginning of May.
Volkswagen will again open its factories in Zwickau, Germany and Bratislava in Slovakia, from April 20. Factories in Russia, Spain, Portugal and the United States follow a week later.
Production sites in South Africa, Argentina, Brazil and Mexico will open their doors again in May. The car manufacturer takes up to a hundred extra measures to prevent infections with the coronavirus.
For example, factory workers' services will be scheduled in such a way that they do not arrive, go home or have lunch at the same time.
Mercedes-Benz parent company Daimler plans to reopen its factories in Hamburg, Berlin and Untertürkheim next week. The locations in Sindelfingen and Bremen are also preparing to restart work.
Car production in Germany had never been shut down by the government, such as in Spain or Italy.
The car manufacturers themselves decided to close their factories because of the drop in demand. The freedom of movement of many potential customers was severely restricted, and the car dealers were locked.