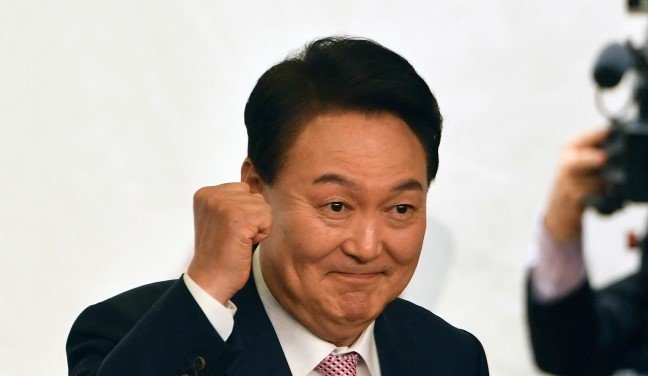 Yoon Suk-yeol Inaugurated as President of South Korea
Conservative Yoon Suk-yeol was inaugurated as South Korea's new president at a large-scale ceremony in Seoul on Tuesday. He called on neighbouring North Korea for complete denuclearization.
"I solemnly swear before the people that I will faithfully fulfil the duties of a president," said Yoon, 61, who will lead the country for five years. About 40,000 people were invited to the dedication ceremony, which was by far the most expensive ever, with a budget of 3.3 billion won (2.5 billion euros).
Afterwards, the new president called on North Korea to get rid of its nuclear arsenal, which he says poses a threat to global security. If Pyongyang "really commits to a process of denuclearization," Yoon promises "a bold plan" to revive the North Korean economy.
Yoon was elected in March and succeeded the departing Moon Jae-in. He has repeatedly stated that he wants to take a much harder line against North Korea and Kim Jong-Un.