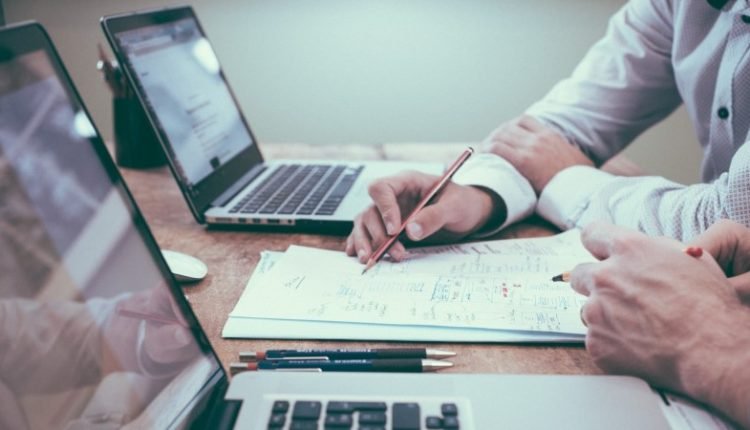 What is A Fleet Insurance Policy?
A fleet insurance policy is a form of commercial vehicle insurance designed for businesses to help them insure multiple vehicles under one convenient contract. It's primarily built for any company that relies on its vehicles for a core part of their business operation, like couriers, haulage services or furniture removal businesses. But smaller businesses with a few vehicles can benefit from a fleet policy as well.
According to NimbleFins, there are a number of benefits to fleet insurance policies that can make them an attractive proposition to potential customers. All of a company's vehicle insurances will be provided by one insurer, making the claims process simpler as there is one firm to contact for all vehicles. A fleet policy also reduces the administrative time and costs associated with buying and maintaining insurance policies. All vehicles will have the same renewal date, reducing the chances of a vehicle slipping under the radar.
A fleet policy is usually cheaper than insuring each vehicle individually. Insurers are keen to have as much business as possible, thus offering great discounts to businesses looking to insure multiple vehicles through them.
Just like traditional vehicle insurance, fleet insurance comes in three coverage levels: third party only (TPO), third party, fire & theft (TPFT) and comprehensive. TPO, the lowest of the three, will protect a business from any third party expenses in the event of an incident or accident. Importantly, it will not cover any damage to your vehicle, whether due to a crash, a fire, or as a result of theft. For those final two, TPFT offers additional protection in the event of fire damage or if a vehicle is stolen.
Comprehensive, the highest level of the three will cover any damages, including damage costs to repair covered vehicles in an at-fault accident. It's ideal for any business that relies on its vehicles as a source of income to enable cars to get back on the road after a crash.
As with regular vehicle insurance, there are a number of optional add-ons to choose from. Some insurers will charge for them, some may offer them complimentary, and some may not offer them at all. Potential benefits include windscreen repair, breakdown cover, and courtesy replacement vehicles. To take advantage of any of these additional protections, make sure to check with your insurer before signing up.
Fleet insurance meaning
A fleet of vehicles, in insurance terms, simply refers to two or more vehicles owned by the same business. As such, fleet insurance means an insurance policy designed to cover multiple vehicles from the same business under one policy.
Fleet insurance is very flexible. It could cover a specific selection of the vehicles a business owns or all of them, even if the vehicles don't share similarities (for example, a combination of cars and vans).
Fleet insurance has a number of benefits. Signing up, maintaining and renewing a policy will be considerably less time consuming than managing multiple individual policies. The claims process will be easier, too. Irrespective of the vehicle involved, there is only one insurer to contact. There can be cost benefits as well. Insurers often offer good discounts to customers looking to insure multiple vehicles through them or add new cars, vans or motorbikes onto an existing policy.
Types of fleet insurance
Fleet insurance, just like traditional social, domestic & pleasure (SD&P) vehicle insurance, comes in three levels: third party only (TPO), third party, fire & theft (TPFT) and comprehensive.
What the vehicles on the fleet policy are covered for will, for the most part, be the same as coverage on a regular vehicle insurance policy. There are a few differences to keep in mind, though.
For example, some fleet insurance providers might insist on implementing an age limit for drivers, meaning they can only be driven by staff over 25 or 30 years old, for example. If an incident occurs while the vehicle is being driven by someone younger than is allowed by a policy, an insurer would be within their right to refuse coverage (and potentially void coverage altogether), so make sure to keep track of who's getting behind the wheel.
Vehicles won't be automatically added, either, so if you do expand your fleet in the future, you'll need to remember to contact your insurer to add them to the policy. It's usually not a time-consuming task, but it is important to keep in mind if you're considering growth in the future.
How much does fleet insurance cost?
While this depends entirely on the exact details of the vehicles being covered, some fleet insurers offer discounts of 20%-30% compared to the price of insuring the vehicles individually. Each insurer is different, so it's well worth shopping around and seeing what the market has to offer – depending on the number of vehicles being insured, savings can reach thousands of pounds.