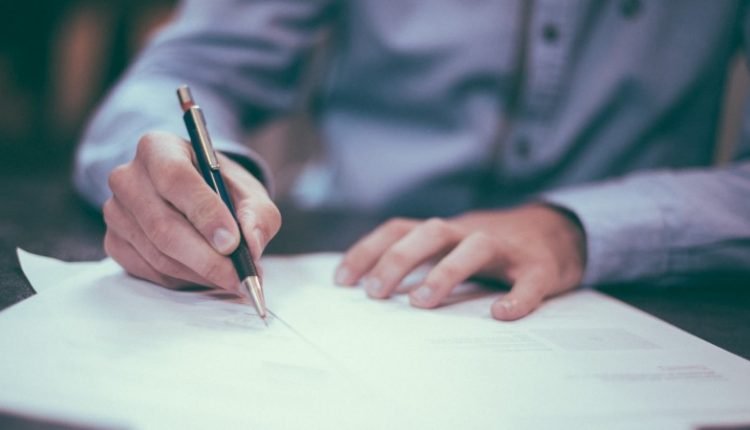 What Insurance Should A Builder Have?
Building work is considered 'risky' by insurers, so a builder should take great care when deciding which insurance they should have and when comparing quotes. According to NimbleFins, common types of insurance for a builder include employers' liability and public liability to start with, but builders typically buy other types of cover as well.
All business types will need the correct insurance in place to allow them to operate safely and defend against legal claims that may be brought against them. For the building trade, there are several coverage types that should be considered and depending on the type of work being performed, other policies may need to be added to provide full claims protections. Even though insurance needs can vary between companies the standard policies that are commonly acquired by those in building trades are:
Employers' Liability Insurance
This insurance is one of the few required by law and will protect companies that hire employees, including seasonal, temporary, and part-time workers. If an employee is injured or becomes ill while operating in the workplace then he or she will have grounds to make a legal claim.
Employers are expected to provide a safe working environment and failure to do so comes with heavy penalties. Employers' liability insurance protects companies against the financial burden of work-related employee injury or illness claims and will cover the cost of expensive settlement payments or compensation. It can also pay for medical bills, legal expenses, and other costs associated with defending a claim in court.
Public Liability Insurance
Public liability insurance is not required by law but will provide protection against certain claims brought by a third party. This coverage once purchased will shield against claims for accidents that occur both in the workplace or at a customer location that result in injury or damage to a third party (e.g. not employees). While this is not a legally required coverage the chance of accidents happening on a building site is higher than normal so many businesses invest in this coverage as part of risk mitigation.
Tools and Equipment Insurance
Tools of the trade and specialised equipment may be expensive to replace. To prevent hold-ups or work delays tools and equipment insurance will pay for the cost of replacing tools or work machinery. If items go missing due to theft or are damaged by vandalism, then tools and equipment insurance can save the business the financial burden of buying new items.
Professional Indemnity
Occasionally customers may be unhappy with work that has been performed and decide to seek compensation through legal channels. Professional indemnity insurance can shield builders from certain claims that are brought against them, where a customer alleges that advice, service or design resulted in a financial loss to them. A customer may pursue a claim whether the issue was caused by an error or other reasons, for example. Professional indemnity is not compulsory but as claims can arise several years after the work is completed it is well-advised for builders to have coverage in place.
Business vehicles
Companies using vehicles to transport goods, employees, or building materials will need to have a commercial vehicle policy. In the event of an accident or theft, comprehensive coverage will pay for the repair or replacement of the vehicle. This can be helpful for companies that rely on vehicles to operate the business and need to have viable means of transportation. Business vehicle insurance may be obtained for any vehicle type including cars, trucks, vans, lorries, and motorcycles.
Contract works insurance
Building work can often take weeks or months to complete. Leaving a building site while work is in progress can mean being vulnerable to things like theft or vandalism. Contract works insurance can cover the cost of repair or redoing damaged work and also raw materials and tools. For large scale, expensive building works this insurance is frequently considered essential and may be requested by certain clients.
Personal accident/critical illness insurance
For builders that encounter an accident during the course of work, or are unable to work due to a critical illness this insurance can replace lost earnings and help cover certain medical costs. For sole traders and smaller business owners, this insurance can provide valuable support and income protection during times of crisis.
For builders that want to obtain appropriate insurance coverage all at once, a builders All-Risk Insurance policy may be the answer. This coverage includes many of the necessary insurance types that builders will require, and can be tailored to suit each business applicant.
There are other insurances that builders may consider in addition to the ones listed, product liability may be useful if providing work or items to clients that could cause injury, or specialised coverage may be required if working in extremely hazardous conditions.
While having the right insurance in place can protect builders from many eventualities that can result in claims, there are some things that insurance policies may exclude. Unexpected events like damage caused by natural disasters, issues with pollution, or insect infestation may not always be covered under standard builders insurance so it is important to check the policy terms for any exclusions that may affect the business and ensure that coverage is adequate.