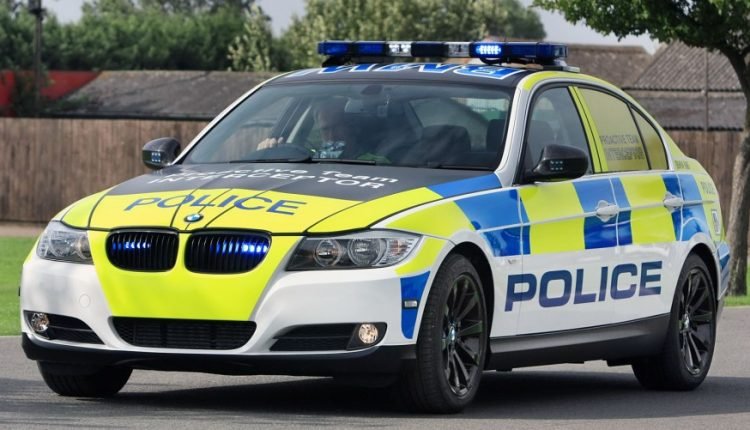 Emad al-Swealmeen, 32, identified by police as the man who blew himself up in a taxi outside a Liverpool hospital, had seen his asylum applications rejected several times. According to sources in British media, that could be a motive for his act of terror.
In addition, the migrant had once waved a knife on a bridge years ago. Emad al-Swealmeen is said to have arrived in the UK from Jordan in 2014. According to his documents, he would be Syrian or Iraqi, British media write.
He used Enzo Almeni, converted from Islam to Christianity, was baptized in 2015 and formed two years later at Liverpool Anglican Cathedral. There he met Elizabeth and Malcolm Hitchcott, with who he lived for eight months, beginning in April 2017. According to the Hitchcotts, he was a quiet, artistic man and a true Christian, with whom they prayed daily and engaged in Bible study.
But al-Swealmeen must have been frustrated by repeated rejections of his asylum applications. The first rejection is said to have happened in 2014.
After he lost his case in a court that reviewed the Ministry of the Interior decisions, a Supreme Court in early 2017 refused to hear his case on appeal. Normally, the Home Office then withdraws financial support and aid for housing, and a migrant is warned that they will have to leave the country. However, it is unclear whether attempts were ever made to expel al-Swealmeen from the country. Instead, he would have ended up on the street, after which the Hitchcotts took him in.
According to Malcolm Hitchcott, Emad al-Swealmeen was previously involved in an incident involving "a bridge and a knife" around the time his asylum application was rejected. "When his original asylum application was rejected, he had some psychological problems. Nevertheless, he was admitted and went to an institution for six months."
Hitchcott told The Sun that migration officials were "never convinced he was Syrian" and that his case was dismissed "because he was caught up in a mental health incident where he brandished a knife at people from an overpass".
In recent years, neither the Hitchcotts nor the church had any contact with al-Swealmeen, but he was said to have been helped by a local asylum-seeker charity. His most recent asylum application was said to have been rejected in December 2020, although he would have tried to continue the procedures to remain in the United Kingdom after that.
He had emailed a local MP asking for help, and her cabinet forwarded his question to the Home Office. According to the cabinet, the limited correspondence with al-Swealmeen did not raise any national security alarm bells or inform them that "security concerns existed in connection with this individual".
At the time, the man was living in Sutcliffe Road with at least three others in a house run by a housing company for asylum seekers. He recently started renting another address in Rutland Avenue. There, the taxi picked him up, and where the police later seized "significant items" related to his homemade bomb.
Several men were arrested at the address in Sutcliffe Road, who have since been released.