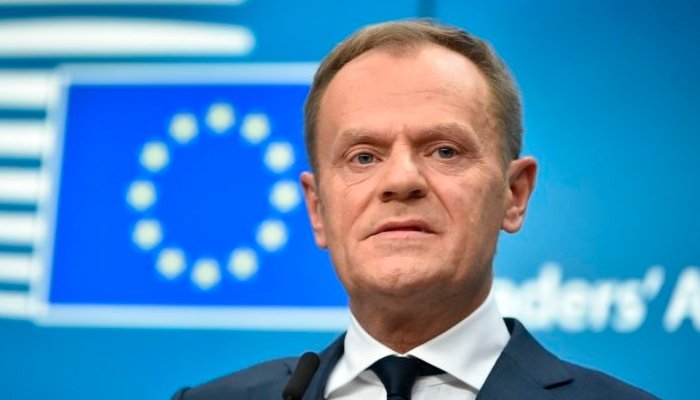 EU President Warns That Migration Agreement Is Not Yet Successful
EU President warns that Migration Agreement is not yet Successful. According to Donald Tusk, it is still too early to speak of success. That is what the EU president said on Thursday after the summit in Brussels, where government leaders negotiate a political agreement on the approach to migration after a night.
According to the Tusk Pole, this was the most natural part, compared with completing the appointments on the spot, says INC News.
For migrants arriving by sea, shelters are getting built in the south of Europe. That goes on a voluntary basis, Tusk confirmed.
Also applies to the next step: the inclusion of migrants, who have been determined to remain in Europe, by the Member States.
The idea for reception centres outside the EU is being worked out.
German Chancellor Angela Merkel said that this is only possible if African countries agree and the UN is involved. She was talking about "a step in the right direction".
"It is still very controversial, but I have seen unity and determination," said Tusk, who spoke of "a kind of breakthrough." Also assured that such centres are the most useful tool to break the "business model of people smugglers".
External borders
Tusk mentioned, Not just the Libyan Coast Guard receives more support, also broad support for the plan to expand the European Border and Coast Guard over the next two years from the thirteen hundred to ten thousand men.
Tusk emphasised that the summit sends a clear message to ships, including rescue organisations, to comply with the law and not to bother the Libyan Coast Guard.
Germany
German Chancellor Angela Merkel got some slack in the conflict with her Bavarian coalition partner CSU along the sidelines of the top.
In the case of Minister of the Interior Horst Seehofer, he warned to send back asylum seekers registered elsewhere in Europe at the border, which would cause the government to falter.
Merkel has made bilateral agreements with Spain and Greece on the return of such asylum seekers, confirmed at the EU summit in Brussels. She did not have a deal with Italy, however.
" More than workable ', Merkel said about the appointments, which she presents on Friday evening and Saturday in her own country:
The first reactions from Bavaria on the results of the summit, where EU leaders concluded a reasonably vague agreement on the subject under control Getting the emigration flow was cautiously positive, and the political pressure on Merkel seems to have dwindled.