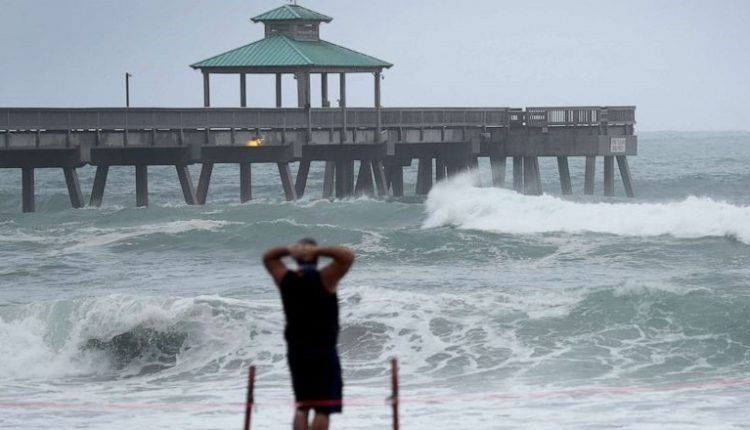 Hurricane Sally is moving slowly towards the coast of the United States along the Gulf of Mexico. The governors of four states have called on residents of coastal towns to seek refuge. Floods, prolonged rainfall and strong winds are feared.
Sally is expected to make landfall on Tuesday night or Wednesday morning (local time) off the coast of Alabama, Florida and Mississippi. The National Hurricane Center (NHC) in Miami is already anticipating a storm tide of 2 meters for some places.
The slow pace at which the hurricane is heading towards land is reminiscent of Hurricane Harvey, which caused a lot of damage in the area around the Texan city of Houston in 2017.
The NHC predicts more than 600 millimetres of rain in some places and "extremely life-threatening floods" on Wednesday. Wind speeds have dropped to 140 kilometres per hour, and the hurricane is moving at about 3.2 kilometres per hour.
It is estimated that about 11,000 homes in Alabama and Mississippi are at risk of flooding. Louisiana and Florida governors have warned residents of low-lying areas. Some places in Alabama and Mississippi are already flooding.
President Donald Trump has declared a state of emergency for the states of Alabama, Mississippi and Louisiana, making emergency relief easier.
Ports, schools and businesses all along the Gulf Coast are closed. Energy companies have shut down oil refineries and evacuated their employees from gas and oil rigs.