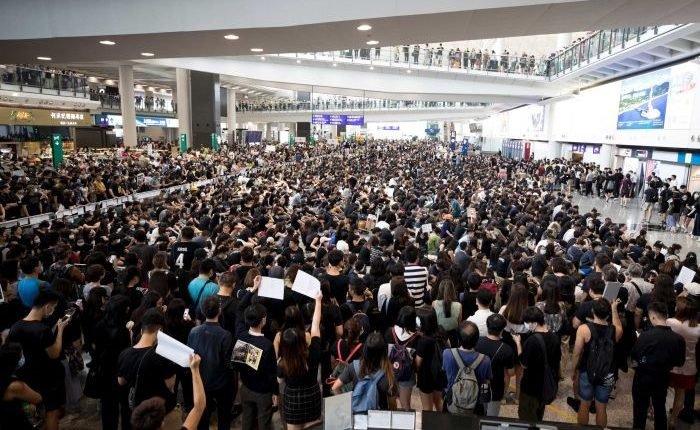 Hong Kong police arrested two opposition MPs in connection with the demonstrations in July last year. One of them is suspected of rioting, the Democratic Party reported Wednesday.
Representatives Lam Cheuk-ting and Ted Hui were part of a group of ten arrested, police confirmed without giving further details. Lam is said to have rung on July 21 last year, when a demonstration for more democracy was held in the metropolis under Chinese rule.
On that day, protesters threw black paint at the Chinese authorities' liaison office in Hong Kong, among other things. In a neighbourhood near the border with mainland China, a pro-Chinese mob attacked protesters with sticks. Lam was injured in the face while live-streaming the attack on Facebook.
So far, 44 people have been arrested suspected of being part of the mob. Seven of them have been charged with rioting. Why the police suspect Lam of rioting is not yet clear.
Hong Kong has been troubled for a long time, where China is trying to strengthen its grip. It chafes between China's authoritarian communist system and Hong Kong's democracy, a free-market economy and an independent judiciary.
China recently introduced a new security law for Hong Kong, which critics say will end the autonomy of the city-state, a former British crown colony. The security law allows the Chinese authorities to take much harder action against the democratic opposition.