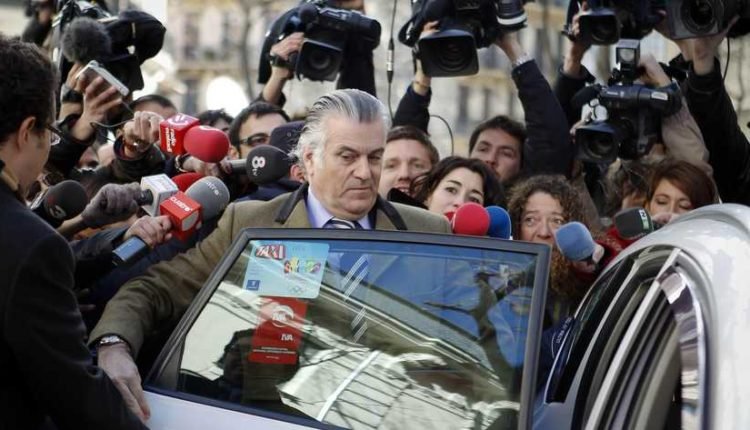 Heavy Punishments in Corruption Case Government Party Spain
Heavy Punishments in Corruption Case Government Party Spain. In Spain, court-imposed heavy penalties on politicians and people in business who were involved in a significant and long-standing corruption scandal surrounding the conservative government party Partido Popular (PP).
The PP was heavily paid by businessmen who received orders and orders in exchange for their generosity. Entrepreneur Francisco Correa, who is considered the brain behind the scam, has to go to the cell for 52 years. In proportion to the requirement, he comes graciously from it: it was 111 years old, writes News Tribune.
The former treasurer of the PP, Luis Bárcenas, the man who ensured that the money was paid to party promoters, is waiting 33 years in prison. He must also pay a four million euro fine. Against him, 42 years had been demanded.
The PP itself does not go unpunished either: it gets a fine of 245,000 euros because it benefits from the unauthorised payments.
The outcome of the lawsuit is a blow for Prime Minister Rajoy, who had to act as a witness in the court case. He asserted that he did not know about the payments. From Bárcenas he has deducted his hands: according to him, he made a mistake by trusting someone who did not deserve it.
Black accounting
Bárcenas was arrested in 2013 when an investigation into the 'Gürtel' corruption network had been going on for years. He is held responsible for keeping black bookkeeping and swallowing 48 million euros to secret accounts in Switzerland. He has been charged with money laundering, fraud, forgery and misuse of his position.
Correo was the one who organised events and campaigns for the PP in the 90s. He won the assignments by treating officials and politicians for expensive gifts and luxury travel.
The scandal at the time caused a lot of turmoil in Spain, which suffered from a severe economic crisis during those years.