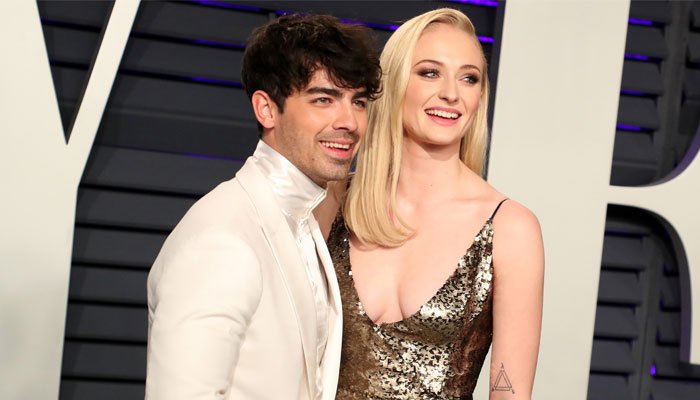 "Game Of Thrones Actress Sophie Turner And Singer Joe Jonas Married"
"Game of Thrones actress Sophie Turner and singer Joe Jonas Married." Joe Jonas (30) and Sophie Turner (23) are married in secret.
The singer and the Game of Thrones actress gave their yes in Las Vegas.
Producer and DJ Diplo shared images of the wedding in his Instagram Story.
The videos show how Turner, in a white dress, walks into a small room where Jonas is already waiting for her.
It is not apparent whether the marriage is real or whether it is a joke from the couple.
Earlier in the evening the singer performed with his brothers at the Billboard Music Awards, also in Las Vegas.
Turner and Jonas have been together since November 2016,
 less than a year later the singer asked the actress to marry him.