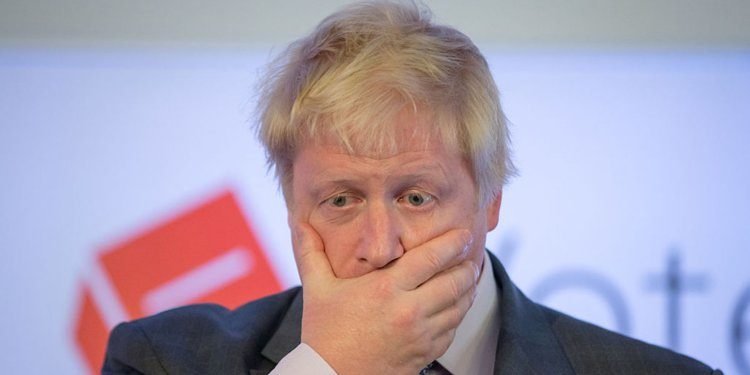 British Minister Johnson Talks with Fake Premier for 18 Minutes. The British government is angry about a joke that has been taken out with Foreign Minister Boris Johnson. He had a telephone conversation of 18 minutes with someone posing as the Armenian Prime Minister Nikol Palestinian.
Premier May today announced that an investigation had been initiated. According to The Guardian, the joke was the work of the Russian comic duo Alexei Stolyarov and Vladimir Kuznetsov, known as Lexus and Vovan, writes Week News. The British authorities suspect that the Kremlin has steered the two.
Boris Johnson speaks with Armenian Prime Minister, he thinks
The so-called Armenian prime minister said, among other things, that he was visiting the Russian president Putin and said he hoped he would not be poisoned with nerve gas. That was a reference to the attack on Russian ex-spy Skripal in March this year. In the conversation, Johnson is also tempted to say that Putin knew about the poisoning of Skripal.
Johnson also stated that he would like to come to Armenia to talk about that country's experience with nerve gas. In the phone call, the two spoke about Russian oligarchs living in London and an abusive poem that Johnson once wrote about Turkish president Erdogan.
The British Foreign Office said it quickly became clear that Johnson did not have the Armenian prime minister on the phone. The ministry calls the joke childish.
Sub-minister Alan Duncan said: "If they tried to fool us, then that went wrong, and now we know that the Russians are even fainter than we thought."
Why Johnson only hangs up after eighteen minutes is not clear.