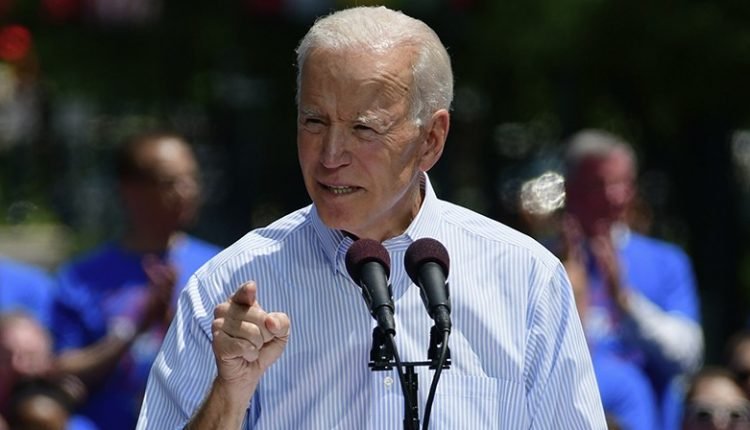 US President Joe Biden is considering a diplomatic boycott of the Winter Olympics, which will take place in the Chinese capital Beijing in February. He announced that on Thursday.
Biden told reporters on Thursday that a diplomatic boycott is indeed a possibility. "It's something we're considering," he said.
In this way, he wants to make the American dissatisfaction with the human rights violations in China clear. The US accuses the Asian country of genocide against the Uyghurs, a Muslim minority mainly living in the Xinjiang Autonomous Region. Beijing denies that. Tensions between the two countries have also increased due to China's influence in Hong Kong and growing tensions around Taiwan.
In addition, the international tennis world has expressed concern about the well-being of China's Peng Shuai in recent days. Peng recently accused a high-ranking political figure in China of sexual assault, but the government appears to want to cover up the incident.
A diplomatic boycott means Washington will not send government representatives to the Chinese capital. American top athletes would be able to participate in the competitions with this measure.
Both Democrats and Republicans have already called for a boycott there. For example, Democrat Nancy Pelosi, Speaker of the House of Representatives, believes that US representatives would lose their "moral authority" if they were to attend the Winter Olympics. However, the influential Republican Mitt Romney is also in favour.
For Republican Tom Cotton, who called Thursday's Games the "Olympic genocides," a diplomatic boycott does not go far enough. Instead, cotton would rather see a total boycott in which athletes do not go, and American companies do not sponsor the games. Nikki Haley, the US representative to the United Nations under former President Donald Trip, has also called for a full boycott.
If a boycott were to happen, be it diplomatic or outright, it would certainly anger China. Beijing has in the past always reacted sharply when the possibility of a boycott was mentioned. Observers do not rule out the possibility of additional diplomatic tensions between the two superpowers.
Biden held virtual meetings with Chinese leader Xi Jinping just days ago. The conversation intended to prevent tensions between the two countries from rising further. Biden's spokeswoman Jen Psaki said the Winter Olympics were not discussed during the virtual meeting, which lasted three and a half hours. She also said it is not yet known when Biden will make a final decision on the Games.