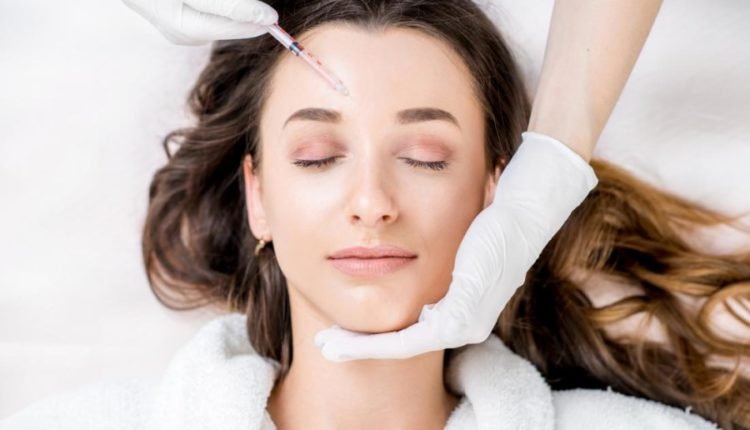 Juvederm vs. Botox – Which Cosmetic Procedure Will Suit You Best?
Fine lines and wrinkles are a compulsory side effect of the ageing process. The ageing process starts from your 20s and makes you look way older than you are unless you maintain a good enough diet, workout regime, and a great skincare routine. However, if you have missed up on those and have fallen prey to these signs of ageing then do not fret because cosmetic procedures like Botox and Juvederm are here to return the youthful and fresh look of your skin.
This guide will help you decide which one of these cosmetic procedures will suit you best.
1. Filler or Relaxer?
Juvederm is a facial filler made up of hyaluronic acid, which is a natural sugar that is produced by our skin. It fills the indentations in your skin give it a smooth finish while reducing the appearance of fine lines and wrinkles. Botox, on the other hand, relaxes your muscles, which are the cause behind the signs of ageing.
2. Type of wrinkles:
Botox and Juvederm deal with different kinds of wrinkles even though they bring the same results when used on lips. Botox deals with wrinkles that appear when your skin moves and Juvederm deals with those which appear when your face is resting. Moreover, Juvederm provides definition and volume as well.
3. How much pain can you handle?
Both of these cosmetic procedures use tiny needles; hence, the discomfort and pain are very minimal. However, for Botox, the numbing cream is used, which causes the area to swell for a few days and Juvederm, an anaesthetic for the pain.
4. What can you afford?
The price of both these non-surgical cosmetic procedures depends on the dosage, quality, their concentration, the doctor, and the area. Botox is a lot cheaper as compared to Juvederm even though they both last for an equal amount of time.
5. How fast and lasting are the results?
The result of both these cosmetic procedures is almost instant and can be fully seen just after a few days from the treatment. They provide natural-looking results which can last up to 6 months. The outcome depends on your doctor as well. However, the results of Juvederm can last for a year, depending on its concentration.
6. Which non-surgical cosmetic procedure is safer?
Both of these non-surgical cosmetic procedures are FDA approved and are known to be completely safe. Lack of expertise and professionalism of the cosmetologist, or if the client's skin is too sensitive, then there is a chance of bruising the reasoning behind any harm.
So, what cosmetic procedure did you choose to go for? FDA has approved both of them and is known as effective treatments for plump lips and reducing the appearance of various signs of ageing. Typically, certified doctors would recommend a mix of these treatments for better results. However, Juvederm is a better option if you want long-lasting results and do not want to get a cosmetic procedure done after every 3 to 6 months.