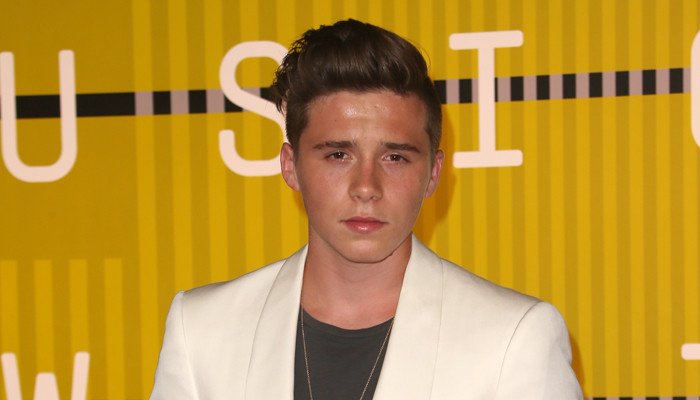 "Brooklyn Beckham Fails His Internship"
"Brooklyn Beckham fails his Internship." Brooklyn Beckham struggles with his internship with a world-famous photographer.
According to the reports, David and Victoria Beckham's 20-year-old son lack basic knowledge.
"Everyone knew that Brooklyn's work needed to be refined, but nobody knew that his knowledge of the simplest tasks was so poor," an insider reveals.
"Everyone had good hope for him, but it was not an impressive start.
He does not perform well in most tasks.
But he tries to compensate with enthusiasm."
A second initiate knows that it is bad with Beckham's knowledge of exposure and setting the camera.
"Brooklyn is the best at pressing the button on the camera."
Brooklyn stopped his education at the Parsons School of Design in New York last year.
He reportedly felt frustrated and then traded in his studies at the fashion school for an internship with the famous photographer Rankin.
In 2017 he released a photo album. Criticasters called the snapshots in it too out of focus.